Ashok Kumar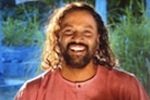 My journey in theatre began with joining a theatre company for 4 years, where I discovered the actor within. My devotion to the art led me to play various roles from Jesus Christ to Karna of Mahabharatha. Off the stage, I have tried a hand at everything from set design to direction. I have acted in many prestigious theatre festivals, including three times at the National Theatre Festivals organized by Sangeet Natak Academy.
To hone my theatre skills further, I have spent a year with Khalid Tyabji's theatre ensemble in Hampi. I have used theatre in the corporate sector, having done stress management and team building workshops for various companies including Motorola and many educational and social organisations.
My musical journey began with the tabla and found fulfilment in the djembe. I am a true fusion musician, having played with Carnatic, Hindustani and even dabbled with electronica. I am now working with my dream project – Shoonya.
Read more about me at jembeashok.com
Amit Kapoor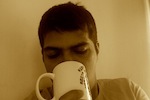 I experiment with telling visual stories with data. I have conducted storytelling workshops for corporates and academic institutes.
In the last ten years, I worked as a management consultant - first with AT Kearney in India and then with Booz & Company in Europe to drive strategic change and help them write and execute their stories. I completed my B. Tech degree from IIT Delhi and PGDM from IIM Ahmedabad.
Read more about me at amitkaps.com